Emergency Eye Clinic and Ocular Care in Toronto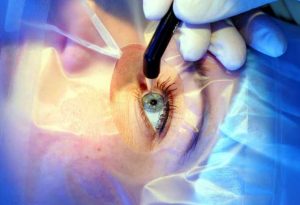 360 Eyecare – Metro offers innovative, compassionate and prompt care for those individuals dealing with an ocular emergency. We understand that an irritated or injured eye can cause extreme distress for children and adults alike. At our emergency eye clinic in Toronto, you will find professional and comforting care at every visit. Our eye doctors are thoroughly trained in the medical management of ocular emergencies and are fully licensed to diagnose and treat ocular conditions. Some eye conditions that our seasoned eye care professionals take care of include conjunctivitis (pink eye), foreign body removals, angle closure glaucoma, and several other eye infections that may cause our patients discomfort.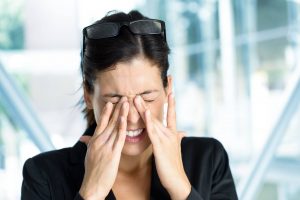 Eye infections occur when harmful microorganisms enter any part of the eye or surrounding area. You may be suffering from an eye infection if the area becomes red, inflamed, painful, watery, dry, swollen, or itchy. When you contract an eye infection, your vision may become blurry and you may also experience an increased sensitivity to light. If you suspect that your symptoms are the result of an eye infection, contact 360 Eyecare – Metro as soon as possible. If you cannot visit our optometry clinic right away then be sure to remove your contact lenses and rely on prescription eyeglasses until you can be seen.
Upon arrival, our eye doctors will inspect the eye and surrounding area to determine what may be aggravating your eye. Our optometrists have extensive training and certifications, so they will be able to prescribe you antibiotics or initiate whatever treatment necessary right here in our optometry office in downtown Toronto.
Eye Injuries Require Emergency Attention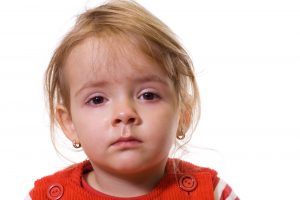 Do you know what steps to take when a foreign object is in your eye? There are a number of reasons why you should not attempt to self-diagnosis an eye issue. Foremost, some eye diseases, disorders, and traumas can lead to permanent vision loss and blindness. The more proactive our optometrists can be in their diagnosis and treatment, the less likely that you will suffer from permanent vision loss. Also, certain eye infections, such as pink eye, are extremely contagious. If you or your child leave an eye infection untreated, you risk spreading it to family and friends.
If you have experienced a traumatic injury to your eye, our eye doctors will uncover the extent of the damage during a comprehensive examination of each component of your eye and the surrounding area. Most eye diseases and conditions need prompt attention and treatment. In many cases, if an eye condition is not promptly treated, permanent damage and vision loss may occur. So, do not hesitate to visit our optometry clinic as soon as an eye emergency occurs.
If a foreign body is detected in the eye, a battery of tests will be done including a visual acuity test. This test will reveal if the patient's visual clarity has been compromised. If pain makes this difficult, our optometrists will use anesthetic drops to make you feel as comfortable as possible. If a foreign body is detected in the eye, our eye doctors will promptly remove the object and prepare the site for healing. Your treatment regime may include an eye shield that will protect your eye from further aggravation. Further, 360 Eyecare – Metro's optometrists will prescribe antibiotics that best suit your condition and the type of trauma that you have experienced.
At 360 Eyecare – Metro, we understand that an eye infection or injury to the eye can be very traumatic for many patients. As pediatric specialists, our optometrists are ready to take great care of children's ocular emergencies, keeping their parents well informed and at ease. When you come into our optometry office in downtown Toronto with an ocular emergency, expect fast, compassionate and effective service from exceptional eye doctors. If you are suffering from discomfort due to a possible eye injury or infection, contact 360 Eyecare – Metro today and get the relief that you need to get back to a more comfortable life.