Ocular emergencies are some of the most frequent type of visits seen at an optometrist's office. Many types of emergencies present to an eye doctor's office on a daily basis. Many are acute and serious conditions that require immediate attention. This article will outline some of those common emergencies and what should be done when you are concerned that you might be experiencing them.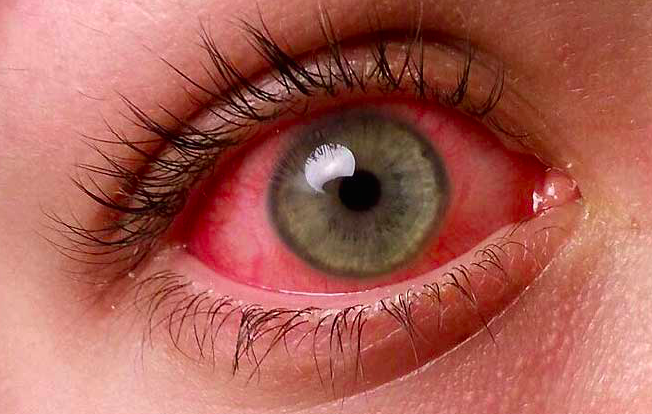 Q: I just started seeing floaters and flashes in my vision. What should I do about them?
The symptoms of recent onset floaters are often associated with a detachment in the eye's vitreous (the gel inside the eye ball). Often times this detachment is described as PVD or posterior vitreous detachment. However, those symptoms are also sometimes associated with flashes that accompany them and could represent a real emergency if the retina is involved. If you experience any of those symptoms you must see your optometrist immediately or report to the nearest hospital emergency room for a dilated fundus exam to rule out signs of retinal breaks, tears or detachments.
Q: I have a sudden sensation that sometime is in my eye and I can't wash it away. What should I do?
Foreign body sensation symptoms are a common presentation at an optometrist office. Many times this occurs while people are working with tools or in their backyard gardening and a small foreign body hits their eye. These cases can vary widely depending on the type of foreign body, the size of it and the part of the eye that it hits. Corneal foreign bodies are the most common and the most painful and are considered vision threatening if they are lodged in the patient's visual axis. Corneal foreign bodies should be examined immediately and removed to prevent further damage and complications. Depending on the location of the foreign body and how deep it has penetrated the eye, different tools are used by the optometrist to remove it.
Q: I woke up with a pink eye with watery and yellow discharge. What should I do?
Pink eye presentations are quite common and they can be caused by a variety of reasons. Some are more serious than others. Causes can be inflammatory in nature or infectious and can be bacterial, viral or allergic. Patients with pink eye presentation are instructed to practice caution, as the nature of some conditions can be contagious. If you are experiencing any signs of pink eyes see your optometrists immediately for treatment and management.
Q: My vision is suddenly blurry. What should I do about it?
Blurry vision is another symptom that can be caused by serious ocular conditions or as a result of refractive change over time. Blurry vision can occur suddenly or over time and can occur in both eyes or just one eye. Many reasons can be attributed to blurry vision and only through a thorough eye examination by an eye doctor can they be assessed and managed. If you are experiencing blurry vision you should see your optometrist for a full assessment to determine the cause and treat the condition.
Ocular emergencies should be addressed as soon as possible to prevent any potential damage and to get you back to feeling your best. For more general questions and answers, feel free to review our other FAQ section. If you have an ocular emergency and wish to get in touch with us to receive fast, compassionate, and informative care, contact us today!