Discover designer eye glasses at our optometry office in downtown Toronto. 360 Eyecare – Metro takes pride in providing exclusive brand name frames from high quality designers such as Tom Ford, Ic! Berlin, Prada, Marc Jacobs, Ray Ban, Burberry and more. Our optometry office matches fashion with functionality to provide the most comfortable vision and fashionable looks for our patients. Your eyeglasses are a big purchase. At 360 Eyecare – Metro, we want you to love your glasses for as long as you keep them. We are always delighted to help our patients find the perfect pair of frames, so we continuously strive to offer the most popular brand names. Choose from hundreds of fashionable eyeglass frames and see differently with 360 Eyecare – Metro's optical.
A few interesting facts about some of the brands we carry:
Ic! Berlin is backed by German engineering that uses the screw-less hinge design to provide a smart look for eyeglass wearers. These eyeglasses are flexible and colourful for our patients that dare to be absolutely authentic. Our optometry patients love Tom Ford. This colourful designer has created art, film, and fashion. Tom Ford's unique talent for creation is culminated in his incredible Tom Ford sunglass lines. Men and women look exceptional in Tom Ford sunglasses and prescription eyeglasses. Find all of the latest Tom Ford frames at 360 Eyecare – Metro in Toronto Ontario. OGA produces stylish eyeglass frames where Scandinavian design meets French manufacturing. These frames seamlessly mix lightweight materials and flexibility for a more comfortable feel. OGA eyeglasses are masculine and functional. The frames built to be bold and innovative with unique wooden temples.

Our ophthalmic lens treatment plans focus on premium eyeglass lenses that provide optimal vision. We combine that with the highest caliber coatings that provide anti reflective, anti glare, and anti scratch protection. Furthermore, our optometry patients in Toronto do not have to settle on one particular style – regardless of the complexity of their prescription.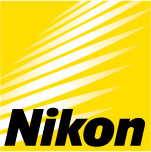 Choose from our wide variety of brand name glasses in Toronto, Ontario and still enjoy the option of photochromic (Transition) lenses. Our go-to lenses include the newest and most innovative prescription lenses from Nikon, Hoya and Zeiss. See differently with high quality lenses and frames that are fitted to your unique facial features, and vision requirements by licensed specialists.
Rain or shine you need to be able to see with clarity and look your best. 360 Eyecare – Metro believes in providing high quality sunglasses in Toronto, so that our patients can live their lives under the sun without sacrificing style or clear vision. Polarized sunglasses give the best glare control with the required amount of UV protection. All of our sunglasses can have your prescription incorporated into them for ease of use, enabling you to achieve your highest quality vision.
We carry the best names in the industry, and ensure to provide the best warranty for our patients. Our optometry office offers Maui Jim, Ray-Ban, Oakley, Tom Ford sunglasses – to mention a few. All of our brand name eyeglasses are always competitively priced, so that you do not have to sacrifice style for affordability. 360 Eyecare – Metro delivers extraordinary fashion and functionality to clients looking for prescription sunglasses and eyeglasses in Toronto Ontario.