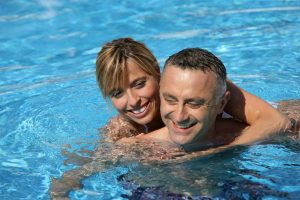 Laser vision correction helps you to experience life without frames or lenses. Refractive Surgery is the big umbrella term that refers to vision correction tactics (such as LASIK, and KAMRA) that enable you to see without glasses – one of these tactics is laser vision correction.  To determine if you are a candidate for laser vision correction, you will need a comprehensive eye examination. Our optometrists will discuss your age, your health and your prescription to determine whether or not you meet the correction surgery criteria.  If you are a candidate, then a complementary consult is scheduled with one of the surgeons who we work with at a reputable laser vision correction center. To get you to be free from glasses and contact lens, there are a few techniques the surgeon has in his/her arsenal.
LASIK (Laser Assisted In Situ Keratomileusis) is when a flap is created on the cornea (front surface of the eye), and then laser vision corrections are made on the inner layers of the cornea. This procedure is effective for low, moderate and moderate-to-high prescriptions. It is an outpatient procedure and takes roughly 10 minutes per eye. While recovering from LASIK you should not rub your eyes, avoid swimming, refrain from dusty environments and activities where you might get foreign objects in your eyes. You can return to work within a couple of days. Follow up visits are made with us the day after, 1 week, 1 month, 3 months, 6 months and a year after the surgery date. Small laser enhancements or 'touch ups' are possible, if the desired outcome is not achieved.
Photorefractive Keratectomy
PRK (photorefractive keratectomy) is the precursor to LASIK. PRK uses a laser to reshape the curvature of the eye and treats refractive errors. PRK is effective for low and moderate prescriptions. A soft contact lens is worn after the surgery for 3-5 days while the eye is healing. Alternatively, Radial Keratotomy involves making 8 incisions in a spoke-like (radial) pattern on the cornea. Radial keratotomy is an invasive and non-reversible procedure. This procedure is not as precise as laser vision correction, thus it is being replaced by laser PRK & LASIK.
It is important to have realistic expectations when considering refractive surgery.  If you are under the age of 40 and you are considering laser vision correction, you need to know that as you age you may require reading glasses. The newest procedure to try to eliminate most issues with reading is the KAMRA inlay. The KAMRA inlay is a thin ring with an opening in the center placed under the surface of the cornea. The center opening helps focus the light coming into your eye. The ring is put in the 'reading' eye, and the other eye is laser corrected for distance. This helps reduce the patient's dependency on
reading glasses
. However, you may still need glasses for reading in dimly lit conditions, prolonged reading or while reading fine print.
When LASIK is Not an Option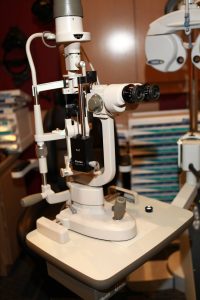 Intra-ocular refractive surgery is considered when LASIK and PRK are not recommended as the best options for the patient. Intra-ocular refractive surgery involves (as the name implies) surgery within the eyes that can be performed in two ways, Implantable Contact Lens (ICL) or Refractive Lens Exchange (RLE). ICL is recommended when the patient has a high to extreme prescription. The advantage of the Implantable contact lens is that, in younger patients, the patient does not lose the ability to accommodate (focus) because his/her natural crystalline lens is left intact — this particular lens is required for accommodation. Refractive lens exchange is similar to cataract surgery. The eye's natural lens is replaced with an artificial lens that corrects the refractive error.  This procedure is irreversible and it is the preferred treatment for patients with high farsightedness.
Laser vision correction is a great option for people who want to be able to wake up in the morning and see the alarm clock without having to use their glasses. Laser vision correction is great for active patients who want to go for a swim and not worry about wearing disposable contact lenses. If you want to decrease your dependence on corrective eyewear, laser vision correction may be the right solution. The first step to seeing differently is to call our optometrists and set up a comprehensive eye exam. We offer a variety of services that could be used in conjunction with Laser Vision Correction. Contact us today to find out if you qualify for the vision correction surgery that may change your life.