OPTOMETRY OFFICE IN DOWNTOWN TORONTO
360 Eyecare – Metro is proud to be one of the few optometry offices in Toronto that is open on Saturday. Due to our central location, every Saturday we welcome many new and familiar faces from our city's financial district. Even on the weekend, our optometrists are at the top of their game, providing exceptional eye care, with our optical providing eyewear to all of our valued patients.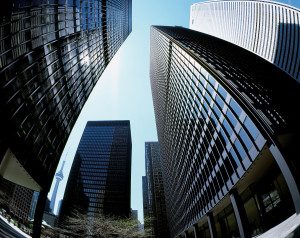 At 360 Eyecare – Metro, many of our patients lead fast-paced lives working in Toronto's financial sector. Therefore, we make it our priority to offer comprehensive and convenient eye car services. Our optometry office is the closest eye care provider to Toronto's waterfront condos. Therefore, many patients walk in to get their annual eye exams and a new pair of brand name eyeglasses. Saturday visits enable you to unwind and take the necessary time to discover which eye care products are most suitable to your lifestyle demands.
Don't try to squeeze your optometry appointment into your busy workweek. More importantly, don't neglect your annual eye exam  because your life is too hectic to take time off. Schedule a Saturday that works for your whole family and bring them in to get their eyes checked, prescriptions renewed, and to explore new eyewear options. Our optometrists' pediatric specializations make 360 Eyecare – Metro the right choice when looking for superior care for your family's vision. Come into our optometry office on a Saturday and enjoy a hassle-free walk, drive, or subway ride to get your eyes checked.
Take an hour out of your day to improve your vision and overall quality of life.  360 Eyecare – Metro is only a two-minute walk from Union Station, located on Front Street near Toronto's financial district. Hop off at St. Andrews subway station and visit our optometry office with convenient street front access. If you are driving to come visit us, feel safe and secure leaving your car in the nearby Green P parking lot.
Now more than ever, our optometrists are helping hardworking executives and employees to find relief from dry, red, and tired eyes that are a result of constantly sitting in front of screens. Don't let your vision compromise your ability to dominate the financial district, stop into 360 Eyecare – Metro and let us help you to see with clarity. From finance experts to entire families, our optometry office has the capacity to service all of the needs of our Toronto patients. Contact our office today and come in for a stress-free Saturday optometry appointment.