TYPES OF EYE EMERGENCIES
Your eyes are extremely delicate and complex too. They tend to get injured easily and they are irreplaceable. They are easy targets for infections and other forms of sickness. Have you ever thought about the reason for an eye emergency or when you should start going for one? Then this information is meant just for you.
WHAT AN EYE EMERGENCY IS AND WHAT IT'S NOT
Eye emergencies arise as a result of a sudden accident. It might be a foreign object in the eye, exposure to injury or harmful chemicals. Although, most eye infections can be very painful, makes you feel uncomfortable and unpleasant, some eye infections cannot be categorized as such that needs an eye emergency.
SYMPTOMS OF AN EYE EMERGENCY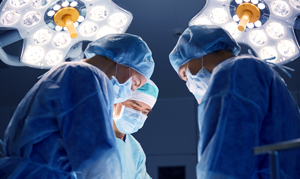 There are several symptoms when it comes to eye infections and diseases. And a lot of them could be a warning that you should go for an eye emergency. They include:
• A sudden loss of vision or blurring of objects.
• A stinging, burning or painful sensation in the eyes.
• When one of the eyes fail to move in accordance with the other one as a result of paralysis or bulging of the eye.
• When one of the pupils of the eyes is different from the other.
• Severe sensitivity to light or double vision.
• Bleeding around the eyes.
• A severe headache that can not be explained.
Some of these symptoms occur suddenly in a severe state. When such happens, then you should know that you are experiencing an eye emergency, you should seek medical attention immediately.
WHAT YOU SHOULD DO AND NOT DO WITH EYE INJURIES
If a foreign body enters your eye, you should seek medical help immediately. Your eyes will be checked thoroughly by a trained professional who will use the right tools to examine your eyes and remove any foreign body without causing any damage to the eyes.
Avoid attempting to remove the foreign body on your own to avoid damaging your eyes. It's important to cover your eyes when a foreign body enters the eye mistakenly. So that your eyes can stop tracking movement and light to avoid further injury.
If a chemical substance mistakenly splashes into your eye, bend your head towards the affected eye, so it will face downwards. Then pour cool and clean water into the eyes for about 15mins to flush out the substance from the eyes.
In some cases, a small object that enters the eye can be flushed with clean water or by blinking the eye. This will enable the object to move to the corner of the eye where it can easily fall off. Avoid rubbing the eye if it itches you, instead; seek medical help.
OTHER EYE INJURIES
There are other types of eye-related diseases that need urgent attention such as:
• A cut or a scratch on the surface of the eye.
• A black eye as a result of injury or a severe medical condition.
Sudden swelling in the eyes may be as a result of an allergy, disease or symptom of another illness.
Time is crucial for any eye related problem. So, it's good to seek help even if you are unsure whether it's an emergency or not. Rather than wasting time and the condition will only get worse.