Vision Therapy in Downtown Toronto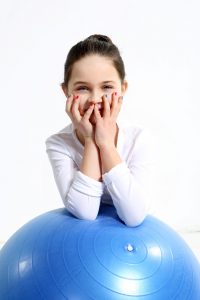 When corrective lenses can't cut it, book innovative vision therapy treatments with 360 Eyecare – Metro in Toronto, Ontario. Our optometrists provide individualized at-home treatment programs that improve non-refractive vision problems. Vision therapy helps to correct perceptual cognitive deficiencies and visual motor skills, improving overall vision in a variety of ways. Our optometrists are specially trained to evaluate, diagnose, and treat visual disorders in children and adults. They are committed to providing compassionate care that produces exceptional results.
Vision therapy helps individuals to learn and relearn specific vision skills. Throughout our development, we focus, look, and learn with our eyes. We rely on communication between our brains and our ocular lenses to provide visual information regarding our environments. For some, this development does not naturally occur, or it is compromised by an injury or eye disorder. Luckily, using innovative techniques and technologies, our optometrists help patients to recover the visual abilities that enable them to see, understand, and learn more effectively and comfortably.
Oftentimes, a visual disorder will be diagnosed in combination with a learning disorder or, a learning disorder may be suspected when a visual disorder is actually to blame for an individual falling behind. This happens because so much of the learning that we do is visually based –especially when it comes to the development of young children. During cognitive development, children are exceptional candidates. Not only are visual disorders easier to mitigate if they have a shorter manifestation period, but a child's education and quality of life will benefit immensely. The earlier a child starts vision therapy, the less they will have to overcompensate for or suffer with their diagnosed disorder. Best of all, our optometrists have extensive experience working with children. Our eye doctors always try their best to make therapy fun and enjoyable for every patient, encouraging them to see differently every step of the way.
What can Vision Therapy Achieve?
Vision therapy can produce significant improvements in a patient's life. Three commonly diagnosed conditions that can be treated with vision therapy include Strabismus (crossed eyes), Amblyopia (lazy eye), and poor binocular coordination (the inability of the eyes to work together). 360 Eyecare – Metro's at-home regimes will help patients with these disorders to straighten their eye alignment and improve their ability to focus, so that both eyes may effectively work together.
While no level of improvement can be guaranteed, motivated patients can make the world of difference for themselves by continuously sticking to their customized visual exercise regimes. To keep you on track, our optometrists will offer their unyielding support to ensure that, at the end of every session, patients feel confident that they have done all that they can to achieve their most effective vision.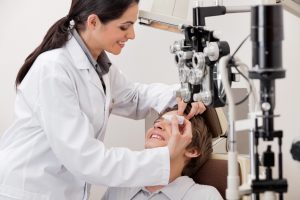 Proactivity positively affects the level of improvement that a patient can hope to obtain once he or she has completed a course of therapy. It is no longer believed to be true that only children can benefit from vision therapy. The sooner that an eye issue is diagnosed, the more likely it is that the patient will experience the freedom of visual competency.
From athletes who require quicker visual reaction times to victims of brain injuries, 360 Eyecare – Metro will leverage evidence-based therapies to alleviate perceptual cognitive deficiencies. Expect the best when you visit our optometry office in downtown Toronto. Our optical staff will continuously care for you throughout the full cycle of therapy. From early diagnosis to treatment and follow-up, our optometrists will ensure that you have all of the tips and tools you need to transform your eyesight and lifestyle.
Contact our eye specialists today and begin a vision therapy regime that will enhance your outlook on tomorrow.
Vision therapy is an individualized treatment program prescribed by an optometrist to improve conditions like strabismus (crossed eyes) or amblyopia (lazy eye). Vision therapy helps children learn and reinforce specific visual skills, such as eye movement accuracy, focusing control and eye coordination of the two eyes.
Like any other skill, visual skills are developed as we grow. Since they are developed, they can generally be improved by therapy if they are not developing properly. In vision therapy, an optometrist prescribes individually appropriate visual tasks and exercises to be practiced each day while at home or in the office. Repetition of these tasks enhances vision by coordinating, strengthening and improving eye movement, focusing ability and by straightening the eye alignment.
Vision therapy has proven to be an effective treatment for many problems that cannot be treated with eyeglasses or contact lenses alone. Vision therapy can help most patients who need it see more clearly, efficiently and comfortably. Success, however, is not guaranteed. Much of the improvement depends on the patient's willingness to follow the instructions. For those who do, significant progress can be made toward more efficient and comfortable vision. There are some cases, however, where improvement cannot be achieved.
A vision therapy program many use many types of equipment and tools including lenses, prisms, filters and computer software. There are many different procedures that can be used in vision therapy. More sophisticated equipment and instruments are also used to increase the eye's ability to see and the brain's ability to understand the visual information.
The length of time required for completion of a vision therapy program, including the number of visits to your optometrist, the length of each visit and the amount of in and out-of-office therapy, varies. This is dependent on the type of vision problem, how long the condition has existed, the age and the motivation of the patient and the level of improvement desired. A typical program may take from a few weeks to several months.