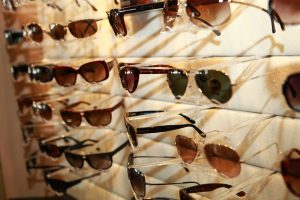 Our optometry office in downtown Toronto has an extensive eyewear collection that will suit your unique prescription and personality. Visit 360 Eyecare – Metro to have your eyes tested, then choose from hundreds of brand name eyeglasses to find your perfect fit. If you want to supplement your eyeglasses with extraordinary contact lenses, you will find a wide variety of brands that will help you to combine convenience with comfort. Let our experienced optical staff help you to discover the perfect pair of glasses and contact lenses, so that you can look great and see clearly.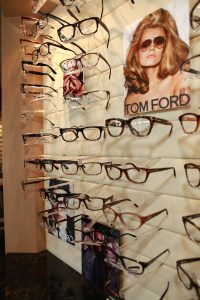 360 Eyecare – Metro carries brand name eyeglasses and sunglasses from around the world. From Michael Kors to Tom Ford and Maui Jim, our eyewear collections perfectly suit every demographic. Get a fun and flashy pair of retro sunglasses, or stay chic with wire frames. Whatever pair of glasses you choose, rest assured that they will be of the highest quality. Our optical specialists are trained to fit and adjust glasses, so that they complement your features and stay put throughout the day.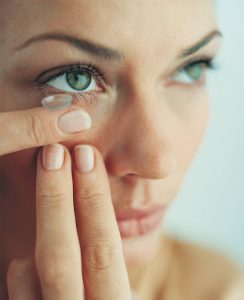 We understand that eyeglasses and prescription sunglasses can be a large expense. Our optometrists want every Torontonian to look their best and see with exceptional clarity. That's why we always make it our priority to competitively price our eyewear brands. 360 Eyecare – Metro prioritizes your comfort and satisfaction, so feel confident purchasing your new pair of eyeglasses from our clinic.
Over the years, contact lenses have evolved to offer patients requiring prescription lenses more freedom. At 360 Eyecare – Metro, we only carry contact lenses that have proven to be safe, effective, and comfortable. Our optometrists constantly monitor trends to ensure that we provide our patients with the best possible eyewear products. Regardless of your prescription, we will help you find contact lenses that suit your lifestyle and compensate for any ocular weaknesses that you may be dealing with.
Don't limit yourself. Find the eyewear options that best suits you. Combine eyeglasses with contacts for nearsightedness, or rediscover your love of literature with a fashionable pair of reading glasses. Look great on the beach in prescription sunglasses that enhance, rather than compromise, your style. See differently and look great with quality eyewear that you can depend on. Contact 360 Eyecare – Metro today and redefine your style with outstanding visual clarity.