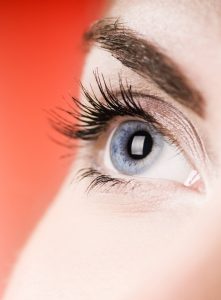 360 Eyecare – Metro is a modern, progressive optometry clinic that delivers comprehensive eye health services and products to patients. Our optometrists located in the heart of Toronto, provide patients with the best possible care from the moment they walk into our office. From checking in for your ocular health exam through every step of your vision therapy, we make sure that your experience is enjoyable and seamless. Our office takes pride in our ability to service all of your eye care and eyewear needs. Our optometrists perform eye exams, make your glasses, and follow up to ensure that you are happy with the fit, feel, and prescription. about us
360 Eyecare – Metro's optometrists, Dr. Baraam & Dr. Bastiampillai, are enthusiastic, modern and technologically savvy Torontonians. They envision 360 Eyecare – Metro to be the most progressive optometry clinic in Toronto. Every day this vision becomes a more tangible reality as our office leverages cutting edge equipment, experienced and friendly staff and personalized comprehensive eye care.The entire staff at 360 Eyecare – Metro looks forward to developing a long-term relationship with you and your family. Our lifelong involvement with your eye health will enable us to provide you with the clearest and most comfortable vision possible. Maintaining an ongoing relationship with your eye care professional is also more convenient for you. That way, you can keep all of your health records, prescriptions and visits in one place. Most importantly, it gives your optometrist access to your eye care history, enabling them to make fully informed therapeutic decisions. Visit our optometry office in downtown Toronto and see the differences that compassionate customer service and the highest quality of optical products make.
Keeping your best interests at heart, our optometrists use their expertise to make progressive recommendations regarding your eye health. Driven by their dedication to excellence, both Dr. Baraam & Dr. Bastiampillai pursued training beyond their professional designation. They are both licensed to provide prescriptions for eye treatment, so that you will not need to outsource care if you have an eye disease. Furthermore, both optometrists are certified specialists in the area of pediatric diagnostics. This specialization ensures that you and your children will receive expert care from friendly, familiar faces. Dr. Bastiampillai and Dr. Baraam's devotion to continued learning is just one of the many aspects of 360 Eyecare – Metro that make it the superior option for optometric care in Toronto, Ontario.
At 360 Eyecare – Metro, our passion is supporting your eye health, not selling you glasses. Our optometric specialists combine innovation, education, and passion to provide patients with the highest quality of eye care and eyewear. It is our experience that once our patients see with customized clarity they appreciate the value it adds to their lives. If you are looking for personalized care in a friendly environment, contact 360 Eyecare – Metro today.