Our team at 360 Eyecare – Metro combines friendly service with innovative technology and in-depth expertise to create an outstanding optometry office for our patients. We take pride in helping families in downtown Toronto to see differently with top of the line products and care. If you need an annual eye exam, a new pair of fashionable eyeglasses, or consultation regarding an eye disorder, our team will take care of all of your eye care needs. Dr. Bastiampillai and Dr. Baraam, the two optometrists who run our clinic,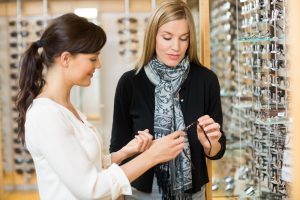 work tirelessly to provide the best possible care for their patients. Multiple times during their journeys to becoming optometrists, they have taken on additional courses to ensure that they are well versed in the comprehensive cycle of eye care. Both eye doctors completed advanced studies in pediatrics, enabling them to properly service the needs of young children. Parents in downtown Toronto who wish to provide their children with exceptional optical care should consider visiting our clinic to see the difference that our modern team can make. Adults and children alike depend on their vision to learn, play, and experience everything that life has to offer. At 360 Eyecare – Metro, we want to be fully invested in achieving your highest level of visual acuity and comfort. We look forward to meeting with you and your loved ones each year to evaluate your vision, and to ensure that we are doing everything in our power to enhance your eyesight.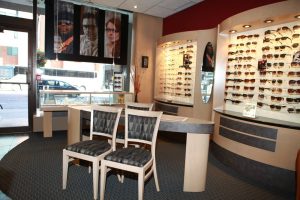 Our foremost priority is caring for your eyes, not selling you optical products or unnecessary services. We want to build great relationships with our patients that last, so we do our best to earn your trust and to keep it. From helping you to choose the perfect pair of prescription lenses to caring for your unique needs during vision therapy, we commit to being upfront and honest about the challenges that you are facing and what opportunities we can leverage to overcome them. Contact 360 Eyecare – Metro and begin your journey towards better vision with a team that really cares about your optometry experience. If you live in downtown Toronto, visit our office. Meet the optical and eye specialists who will be more than happy to help you and your family choose the innovative eye care and eyewear solutions that best suit your needs.
See differently with an eye care team who puts your vision first.